Quiz: This Week in Celebrity History: Oct 8 – 14
The Princess Bride premiered 30 years ago. Do you know which Star Wars star was almost cast?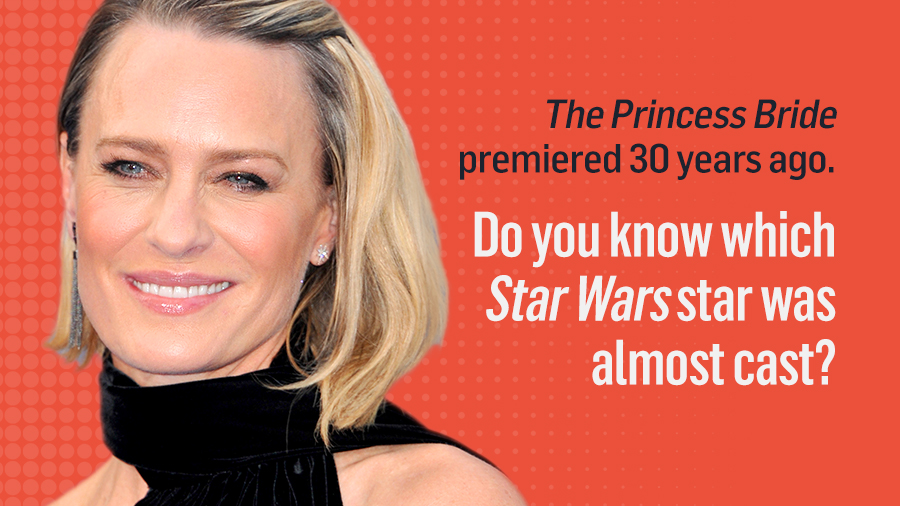 Carrie Fisher was almost Princess Buttercup! She was the original choice for the role, but we're glad Robin Wright got the chance to play a tough princess.