Quiz: This Week in Celebrity History: Dec 24 – 30
It's been 1 year since we lost Carrie Fisher & Debbie Reynolds. Did you know they shared a middle name? Do you know what it was?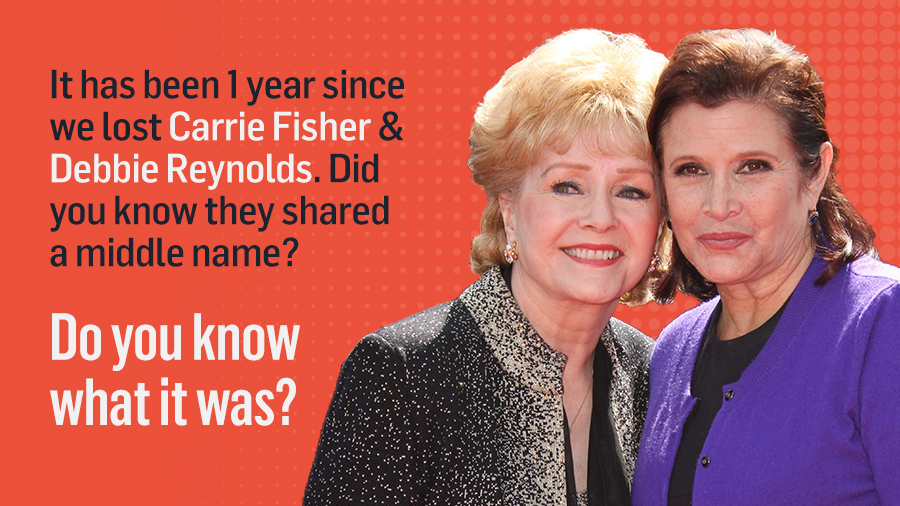 Frances! They had many ups and downs but always came back together. Their lives and careers had many parallels, but we think sharing a middle name was an extra special one.