ReelzChannel is an Equal Opportunity Employer
ReelzChannel is wholly owned by Hubbard Broadcasting, Inc.
About REELZ—Real lives. Real stories. Real celebrities.®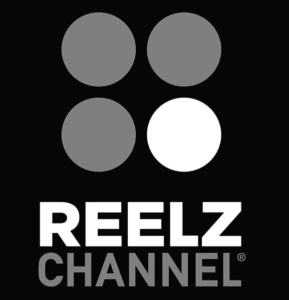 REELZ is a leading independent cable and satellite general entertainment network that is home to factual entertainment, television events, miniseries, movies and series featuring big stories and big stars. Programming ranges from the critically acclaimed and award-winning The Kennedys to Autopsy: The Last Hours Of…, Celebrity Legacies, Celebrity Page, Hollywood Scandals, Murder Made Me Famous, the miniseries The Kennedys-After Camelot and much more that connects directly to the world of entertainment. REELZ also showcases top movie and entertainment expert Leonard Maltin who provides specific on-air recommendations for movies viewers can watch at home.
REELZ reaches 67 million homes on DIRECTV channel 238, Dish Network channel 299, Verizon FiOS TV channel 233, AT&T U-verse channels 799/1799HD and cable systems nationwide. Find REELZCHANNEL in your area by entering your zip code at s30891.p289.sites.pressdns.com/watch. Owned by Hubbard Media Group, REELZ is headquartered in Albuquerque, NM with national ad sales based out of New York City with offices in Boston, Chicago and Los Angeles and an entertainment bureau in Los Angeles.